AMAZING VIETNAM STUDENT COMPETITION 2021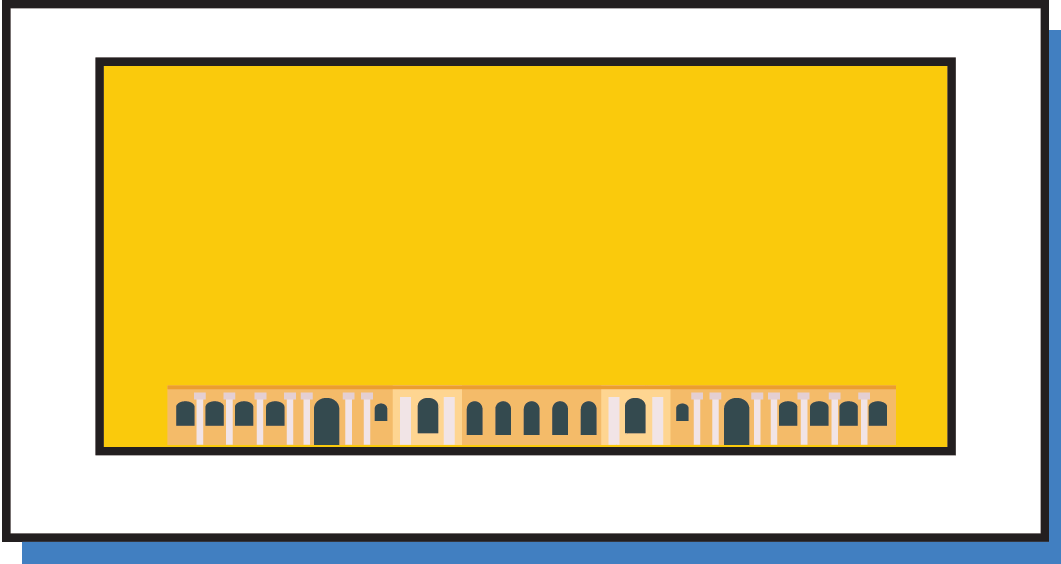 To advance the quality of the tourism and hospitality industry, RMIT's Amazing Vietnam Student Competition (AVSC) 2021 will serve as a platform to create awareness among high school students on the importance of the tourism industry for the Vietnamese economy. Through the competition, AVSC seeks to encourage the young Vietnamese students to uncover gems and exciting stories hidden in Vietnam's historical sites and their surroundings and, at the same time, to share their Vietnamese experiences with visitors.
The competition promotes awareness of the Vietnamese tourism industry and enhances the participants' practical skills and knowledge in tackling real-world problems.
Open to all high school students participating in teams (maximum 5 members per team and the members may come from different high schools). Each school is permitted to enrol up to 2 teams.
Creating an Attractive Vietnam for Sustainable Tourism Development.
Each team must submit a proposal with creative solutions/ideas to create sustainable travel in Vietnam. Any application of AVSC that can solve a real-world problem is welcomed.
No longer receive registration
Your information will not be shared with the third parties.
Senior Program Manager
Tourism & Hospitality Management
RMIT Vietnam
Lecturer
Tourism & Hospitality Management
RMIT Vietnam
Lecturer
Tourism & Hospitality Management
RMIT Vietnam
Vice-Chair of Vietnam National Administration of Tourism.
Dr Sieu has more than 20 years of experience in state tourism management in Vietnam and has played a crucial role in the Master Plan for Development of Vietnam's Tourism to 2020, Vision Look to 2030; Master Plan for Development of Tourist Areas in Vietnam.
Founder, Grant Thornton Vietnam.
Vice-Chairman of Vietnam Tourism Advisory Board.
Mr Kenneth comes with over 42 years of emerging market experience and 40 years Asian experience; Ken has undertaken corporate finance transactions in many emerging markets worldwide, including tourism development.
General Manager, InterContinental Saigon.
Area General Manager, Vietnam and Laos
Mr Colin McCandless is a seasoned hotelier with particular strengths in pre-opening and commercial focus and brings over 16 years of experience in hotel management across Australia, New Zealand, Japan and Vietnam.
Total prize value is up to 100 million VND, in particular:
01 First Prize: Camera Gopro Hero 8
Prizes worth 36,000,000 VND per team with 5 team members (7,200,000 VND each member)
01 Second Prize: Apple AirPods 2
Prizes worth 20,000,000 VND per team with 5 team members (4,000,000 VND each member)
01 Third Prize: JBL Flip 5
Prizes worth 12,500,000 VND per team with 5 team members (2,500,000 VND each member)
01 People's Choice Prize: Canon Mini Photo Printer PV-123
(01 team receiving most online votes)
Prizes worth 6,000,000 VND per team with 5 team members (1,200,000 VND each member)
03 Encouragement Awards: Headphone Bluetooth Backbeat 500/505
Prizes worth 5,000,000 VND per team with 5 team members (1,000,000 VND each member)
Note: Prizes cannot be exchanged for monetary value or any other items.
FOR PARTICIPATING HIGH SCHOOLS:
Prize for the high school with student team winning first prize:
Prize worth 10,000,000VND
Teams register and submit the proposals together with a no more than 2-minute video to showcase the project to AVSC@rmit.edu.vn before 23:59 on 7th November 2021. Registered teams can participate in online workshop and Q&A sessions with judges & lecturers from RMIT.
The chosen videos will be published on fan page AVSC 2021 where audiences can vote for the People's Choice Prize.
Top 06 teams will be chosen for Finalists.
Final project presentation. The six teams will present their projects to our judges, and the best team will be the winner of RMIT Amazing Vietnam Student Competition.
Kick-off event and Open for Registration (*) (**)
Workshop for registered teams (*) (**)
Registration and Submission Deadline (**)
Finalist Announcement (**)
Training/Casual catch-up with Finalists (**)
Note: Online voting will take place within 12 hours from the moment videos are published on the fan page of the Competition to ensure the submissions' confidentiality.
Submissions will be judged on:
Problem-solving approach

Creativity

Feasibility of the concept

Teamwork

Overall presentation

Effectiveness in conveying distinctive Vietnamese flavour
The chosen videos will be published on AVSC 2021 and the audience can vote by leaving their interactions (such as like, share, comment, etc.). The winner of the People's Choice Prize will be announced based on the most interactions on our page.
Each team should comprise not more than 5 members.

Each school can only submit a maximum of 2 teams.

Teams will have 6 weeks to complete their entry. Each entry should take the format of a multi-media presentation and be the original design and creation of the participants themselves. Teams can also supplement their entries with models, charts, skits or other appropriate media while presenting to the judges.

Each team will have to complete the challenge without assistance from teachers and external parties.

All entries submitted will become the property of the organisers and will not be returned. By participating in this challenge, participants agree that their entries may be displayed and featured in the publications of the organisers and their partners.

By participating in this challenge, participants also will consent and agree that RMIT's Corporate Communications Office, its employees, or agents have the right to take photographs of them during the event and to use these in any media, including social media, associated with RMIT University Vietnam, and that their name and identity may be revealed therein or by descriptive text.

The decisions of the judges are final.